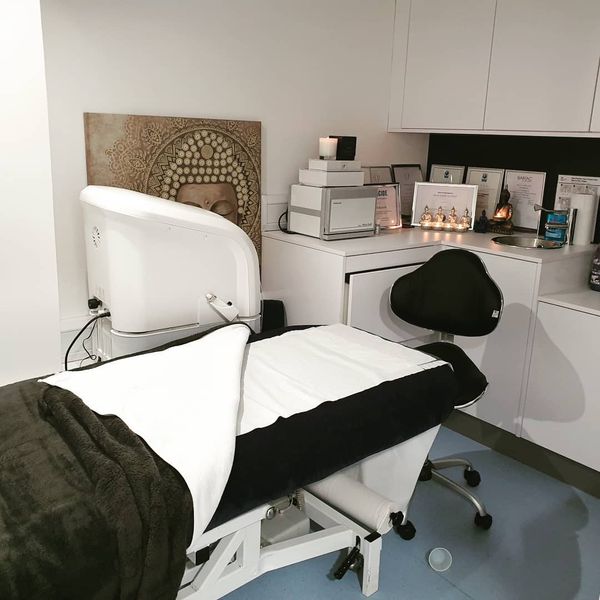 The Skin Bar - Kents Pharmacy
Welcome to the Skin Bar @Kents Pharmacy, East Molesey, Surrey. I am a Skin Therapist working with 2 prestigious brands, Dermalogica.& Crystal Clear. I qualified as a Beauty Therapist (ITEC) in 1998, & studied Anatomy & Physiology (ITEC) in 1999. I have also gained my Dermalogica Expert status & a Brand Ambassador for Crystal Clear. Having gained my Dermalogica advanced training to become a Skin Expert has meant that I am amongst one of the highest trained and recognised Dermalogica Skin Therapist in the world!
With regards to Crystal Clear treatments, I have worked with the brand for over 20 years providing Microdermabrasion & Oxygen Therapy treatments. At Kents Pharmacy, I now provide COMCIT Elite treatments which allows for advanced treatments of Microneedling.
My salon is friendly & welcoming to all clients, both male & female of all ages. With over 20 years of​ experience in running a salon, the excellence speaks for itself. My regular clients & customers expect nothing less than the exemplar service demonstrated during each treatment.
Please see the list of services below which I offer.
Kaps.
Crystal Clear Treatments

Microneedling + Dermalogica Pro Power Peel* + LED Including A Neck & Shoulder Massage.

The Ultimate Treat including resurfacing the skin using the Dermalogica chemical peel system that targets your skins needs. This is followed by the Crystal Clear COMCIT TDO treatment, using simultaneous infusion of Cryo-Oxygen & a Hyaluronic Serum that is packed with plant stem cells & delivered into the deeper layer of the skin through a closed-circuit blast of freezing cold oxygen. Finishing off with LED before applying a hydrating mask.

120 minutes
£200

The Frozen Facial (Celebrity Favourite Facial)

Microdermabrasion using fine Crystals or a Dermalogica Peel* followed by the ground-breaking COMCIT TDO treatment, using simultaneous infusion of Cryo-Oxygen & a Hyaluronic serum that is packed with plant stems & delivered into the deeper layers of the skin through a closed-circuit blast of freezing cold oxygen.

75 minutes
£150

#H20GLOW / Red Carpet Party Treatment

This treatment delivers freezing cold oxygen throughout the epidermis to nourish & invigorate skin cells, while the COMCIT TDO Microchannelling action allows Hyaluronic Acid to reach deeper dermal layers via microchannels; plumping & rebalancing the skin from the inside out.

60 minutes
£130

Microdermabrasion + Oxygen Therapy

Resurfacing & buffing the skin using fine crystals. Then plumping & encouraging collagen production using a combination of oxygens & serums

60 minutes
£100

Back-cial

A deep double cleanse followed by exfoliation using Crystal Clear Microdermabrasion. Manual extractions if needed. A deep back, neck & shoulder massage relieving any muscle tension & toxins. Finishing off with a mask & hydrating moisturiser

60 minutes

£100

Dermalogica Skin Treatments

ProSkin 60

A bespoke face treatment for all skin concerns.

60 minutes

£80

ProSkin 30

Targets specific skin concerns.

30 minutes
£50

Pro Power Peel 60

A bespoke face treatment using professional peels & technology. Includes applications of powerful IonActive serums. masques & a massage to ensure your skin is left feeling clear, smooth & glowing. Price includes a post care home kit.

60 minutes
£120

Pro Power Peel 30

Less time? Then this is a quick bespoke face treatment using a professional peel & technology. A treatment for a specific skin concern. 

30 minutes
£70

Ear Piercing

Inverness Ear Piercing

Both ear lobe and cartilage piercing available. 

 
£35 per pair