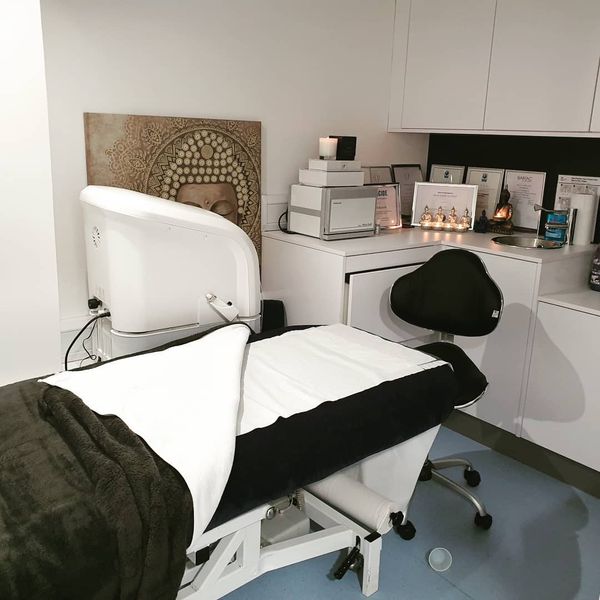 The Skin Bar - Kents Pharmacy
Welcome to the Skin Bar @Kents Pharmacy, East Molesey, Surrey. I am a Skin Therapist working with 2 prestigious brands, Crystal Clear & Dermalogica. I qualified as a Beauty Therapist (ITEC) in 1998, & studied Anatomy & Physiology (ITEC) in 1999. I have also gained my Dermalogica Expert status. Having had this advanced training means that I am amongst one of the highest trained and recognised Dermalogica Skin Therapist in the world!
With regards to Crystal Clear treatments, I have worked with the brand for over 15 years providing Microdermabrasion & Oxygen Therapy treatments. At Kents Pharmacy, I will be introducing the new COMCIT Elite treatments.
My salon is friendly & welcoming to all clients, both males & females of all ages. With over 20 years of​ experience in running a salon, the excellence speaks for itself. My regular clients & customers expect nothing less than the exemplar service demonstrated during each treatment.
Please see the list of services below which I offer.
Kaps.
Crystal Clear Treatments

The Red Carpet Facial (H20 Glow)

An intense hydrating facial.

COMCIT treatment using Cryo Oxygen & Microchannelling Rollers. 

60 minutes
£110

The Frozen Facial 

The H20 Glow treatment plus Microdermabrasion. An advanced anti-ageing & skin rejuvenation treatment. Price includes a post care home kit.

75 minutes
£120

Microdermabrasion (MDA)

A deep exfoliation using crystals. Achieve smooth, radiant, flawless skin.

50 minutes
£70

Oxygen Therapy (OT)

A soothing, hydrating & lifting facial. I call it the needle free Botox alternative.

50 minutes
£70

MDA + OT

The ultimate combo of exfoliation & hydration. 

60 minutes

£100

Dermalogica Skin Treatments

ProSkin 60

A bespoke face treatment for all skin concerns.

60 minutes

£60

ProSkin 30

Targets specific skin concerns.

30 minutes
£35

Pro Power Peel 60

A bespoke face treatment using professional peels & technology. Includes applications of powerful IonActive serums. masques & a massage to ensure your skin is left feeling clear, smooth & glowing. Price includes a post care home kit.

60 minutes
£120

Pro Power Peel 30

Less time? Then this is a quick bespoke face treatment using a professional peel & technology. A treatment for a specific skin concern. 

30 minutes
£70

Ear Piercing

Inverness Ear Piercing

Both ear lobe and cartilage piercing available. 

 
£30 per pair