The following treatments and services are available with our trained beauty therapist, Kaps Mahasuria, from our Skin Treatment Centre in East Molesey.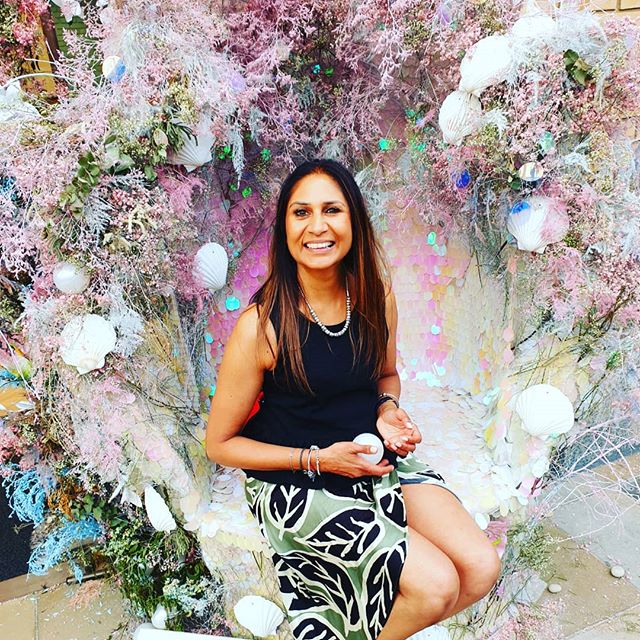 Meet The Skin Therapist
I represent both Dermalogica & Crystal Clear Skincare as a Brand Ambassador. 
I am proud to say that I have trained to the highest level & continually updating my education & knowledge in skincare.
I am a qualified Dermalogica Skin Expert & a Brand Expert for Crystal Clear Skincare.
Why choose a Skin Therapy Expert?
Great skin is not about beauty, it's about getting your healthiest skin ever. Expert knowledge equips me with the skills to not only carry out result driven treatments, but also to help ensure you can maintain these results at home in between treatment centre visits.
I have 20 plus years plus of knowledge in the skin care industry & I am very passionate about sharing this with you. If you are unsure of what products to purchase, then press the chat button for advice.
Do have fun shopping with us at The Skin Bar!
Love Kaps x (I am a Skin Therapist)
Dermalogica Ambassador
Crystal Clear Ambassador
Dermalogica The Brand
Dermalogica, the brand was established in 1986 by its' founder, Jane Wurwand. A Skin Therapist herself, Her mission was "to help bring respect and success to the professional skin therapist" through Dermalogica's innovative products, excellent education and outstanding customer service.
The products work best when they are recommended by a professional skin therapist for your unique skin. Whatever your lifestyle, background or environment, rest assured that Dermalogica will work for you.
Education is paramount to Dermalogica Skin Therapists with increasing & advancing their knowledge & keeping up to date with the changing world of skincare, by working their way up to an advanced level of becoming a Skin Expert. The most important teachings in recent years has been the power of human touch, which radiates through the therapists hands, voice, and their intentions. It's how Skin Therapists connect with people and form a unique, lasting bond.
Dermalogica is passionate about all types of skin, no matter what texture, colour or age. Its' mission is to make each and every customer feel comfortable in their own skin. The company believes that everyone deserves to have beautiful, glowing skin, not just for a while but for life.