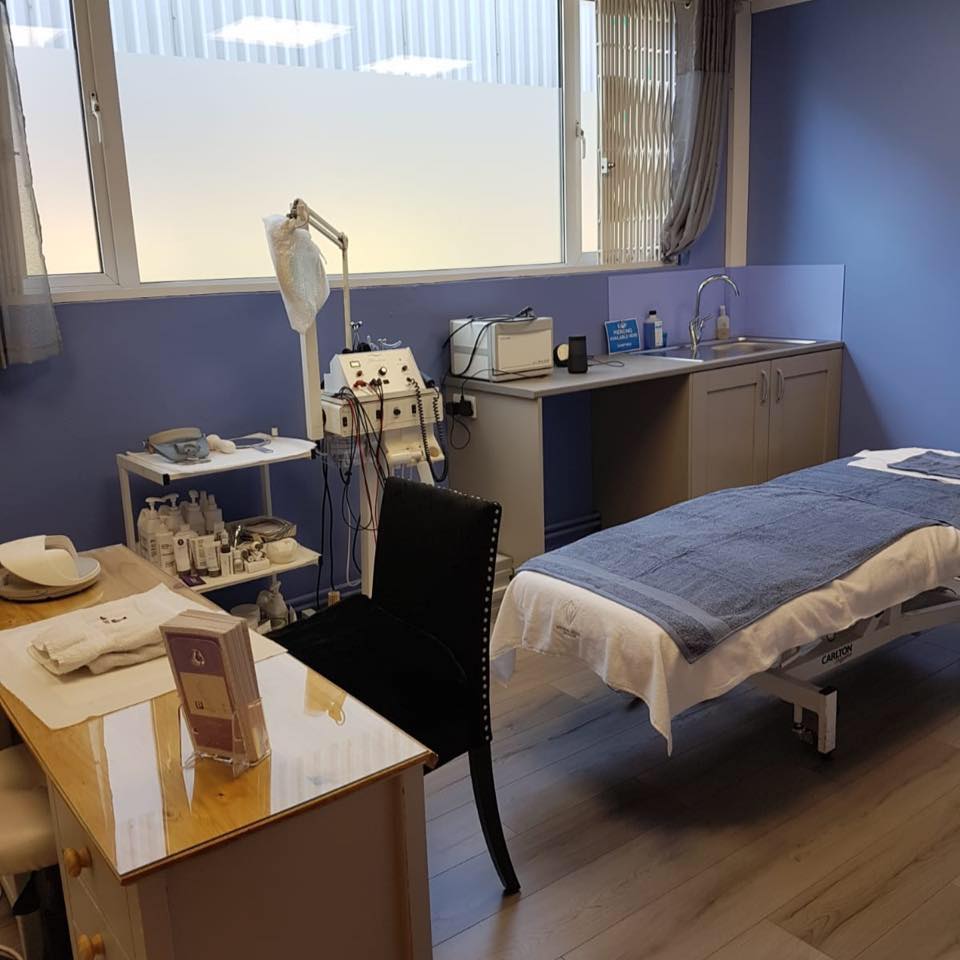 The Skin Bar - Maidenhead
Welcome to the Skin Bar I am based in Maidenhead, Berkshire. My quaint, luxury salon provides a range of treatments and services, all carried out by myself. I qualified as a Beauty Therapist (ITEC) in 1998, & studied Anatomy & Physiology (ITEC) in 1999. I have also gained my Dermalogica Expert status. Having had this advanced training means that I am amongst one of the highest trained and recognised Dermalogica Skin Therapist in the world!
My salon is friendly & welcoming to all clients, both males & females of all ages. With over 20 years of​ experience in running a salon, the excellence speaks for itself. My regular clients & customers expect nothing less than the exemplar service demonstrated during each treatment.
Please see the list of services below which I offer.
Kaps.
Crystal Clear Treatments
Microdermabrasion (MD)
45 minutes
£55
Oxygen Therapy (OT)
45 minutes
£55
Ultimate Combo (MD + OT)
60 minutes
£95
MD or OT without Lift Mask
25 minutes
£35
Dermalogica Treatments

ProSkin 30

A customised facial treatment targeting your main skin concern. Maximum impact in minimum time

30 minutes

£30

ProSkin 60

A customised facial using advanced professional products and techniques. Addresses all skin concerns achieving healthy glowing skin

60 minutes

£55

Massage Treatments

Face Massage

Encourages both circulation and blood flow helping skin to decongest, relax and glow

25 minutes

£25
Back, Neck and Shoulder Massage
25 minutes
£25
Indian Head Massage
25 minutes
£25
Lower Leg and Foot Massage
25 minutes
£25

Manicure and Pedicure

Natural Nail Treatments
Manicure CND Vinylux
45 minutes
£25
Pedicure CND Vinylux
45 minutes
£30

File and Paint

No cuticle work, removal of varnish or nail cutting

£15

Shellac Treatments

Manicure Shellacs
45 minutes
£25
Pedicure Shellacs
45 minutes
£30

File and Paint with Shellacs

No cuticle work, cutting nails or soak offs

£20
Soak Offs
£12
Eyelash and Eyebrow Treatments
Eyebrow Wax and Shape
£10

Eyebrow Tint*

£12
Eyelash MyLash Lift/Perm and Tint*
£45
Eyelash MyLash Lift/Perm* (no tint)
£35
*Patch test required

Ear Piercing

Inverness Ear Piercing

Both ear lobe and cartilage piercing available. Includes After Care Solution

£28 per pair
Lycon Waxing
Strip
Hot Wax
Eyebrows
£10
£15
Lip or Chin
£5
£10
Lip and Chin
£10
£15
Nostril Wax
£15

Half Leg Wax

(knee and below or above knees)

£15
Full Leg Wax
£28
Full Arm Wax
£15
Bikini Wax
Basic Bikini Tidy
£12
£15

Brazillian

(landing strip with inside of thighs waxed)

£35
Hollywood
£45
The Ultimate Treat

Relax, Unwind and Sleep

Microdermabrasion
ProSkin 60 Bespoke
Facial for Your Skin
Indian Head Massage
Face Massage
Arm and Leg Massage

2 hours
£130